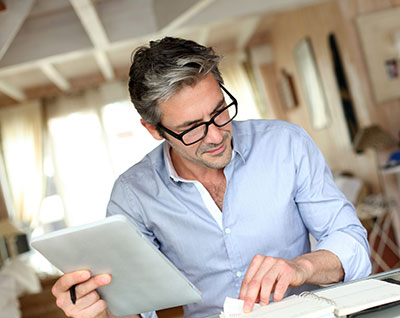 PAYMENTS AND INSURANCE



During the past three decades, dental benefit plans have become an integral part of healthcare planning for many families.



Dental benefit plans are made available to employees or members, through companies, unions and associations and may vary considerably from one plan to the next.



The range of benefits depends solely on what the plan purchaser wishes to offer to the employees or members.  Some plans may cover as little as 30% or as much as 100% of the fees for dental services, with most falling in the 50-80% range.  Some plans exclude certain types of services, such as orthodontics, while other plans will cover a full range of dental services.



Some plans base the amount of benefits on a chart schedule of fees arbitrarily developed by third-party payers.  For this reason, you may receive a lower percentage of the reimbursement level indicated in your dental plan.  For example, if your plan states that it will pay 80% of the cost of dental treatment, it means that 80% of the fee as determined by the insurance company and not the actual fee charged by me.



As the number of patients covered by dental benefit plans has increased, certain assumptions have become evident.  I would like to make the principles of my practice, as well as the type of service and care I provide my patients very clear:





My fees are based on the overhead involved in my practice, the treatment plan selected and the time it takes to provide you with the necessary dental care.  I do not belive it is in either of our best interest for me to compromise my recommended treatment, in order to accommodate a dental plan's maximum benefits that may be considerably less than optimal.  However, I am more than happy to discuss a treatment plan's advantages and disadvantages with you in order to involve you, not the third-party payer, in the health care decision-making process.



The type of treatment you need and receive from me is based upon my professional judgment, and not whether you are covered by a dental benefits plan.

 

As a courtesy to you, my staff will file insurance claims on behalf of  my patients for dental services performed in my office.  It is important to remember that as your dentist I can only file claims on your behalf, I am unable to represent you if you feel that your benefits are inappropriate.



If your dental benefit plan requires a "predetermination" or pre-authorization"' I will submit a treatment plan for review by the third-party payer.  However, please remember that the financial obligation for dental treatment is between you and this office.  The third-party payer is responsible to you and not to this office.



I will help you in filing claims, handling insurance queries, processing follow-ups, lost claims, ect.  No question is too small for you to ask, whether it is about your treatment, benefit plan or statement.  Stop in, or call, anytime you have a question.  I am here to help.



 



Our Payment Policy is as follows;



Mastercard, Visa, Care Credit, Checks and Cash are accepted.

All co-pays and deductibles must be paid at time of service.

All emergency exams and oral cleaning exams must be paid for at time of service if there is no insurance coverage.

Any treatment plan will be discussed with you and any arrangements for payment will be made prior to treatment.

Any fixed appliances or removable appliances will be paid one half down at the initiation of the treatment and the final half must be paid prior to delivery. Find out what our patients are saying about us online!